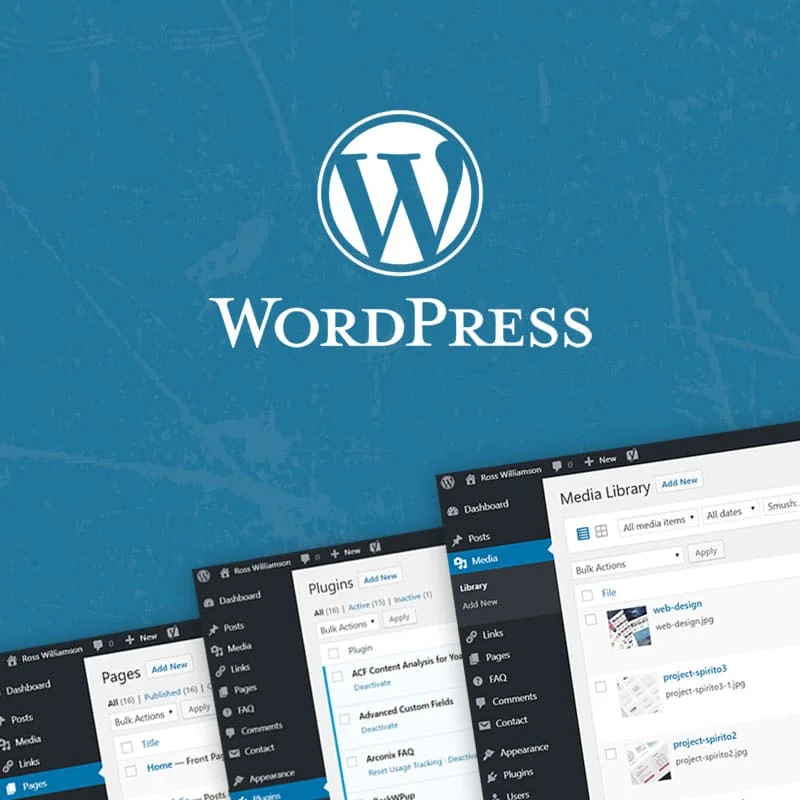 Would you like to manage and update your own website without writing any code?
WordPress is an open-source software tool which can be used as a blogging platform or as a Content Management System (CMS). It's used by large and small companies alike and is the most popular blogging system in use on the web.
If you are thinking about setting up your own blog or would like to manage the ongoing content updates of your site without learning to write code, you need a WordPress site.
WordPress comes with an easy-to-use web-based admin panel allowing users to update their site from any web-connected machine without having to do any coding. You can add images and other media as well as editing your site's text.
I design and build fully-customised WordPress sites. I will provide you with a responsive theme containing branded templates for your site, regardless of the size of your site. I have many years experience in working with WordPress – all of the sites in my portfolio are built on the WordPress framework. For more information, please contact me with your requirements.
Ready to get started?