Freelance Web Design & Development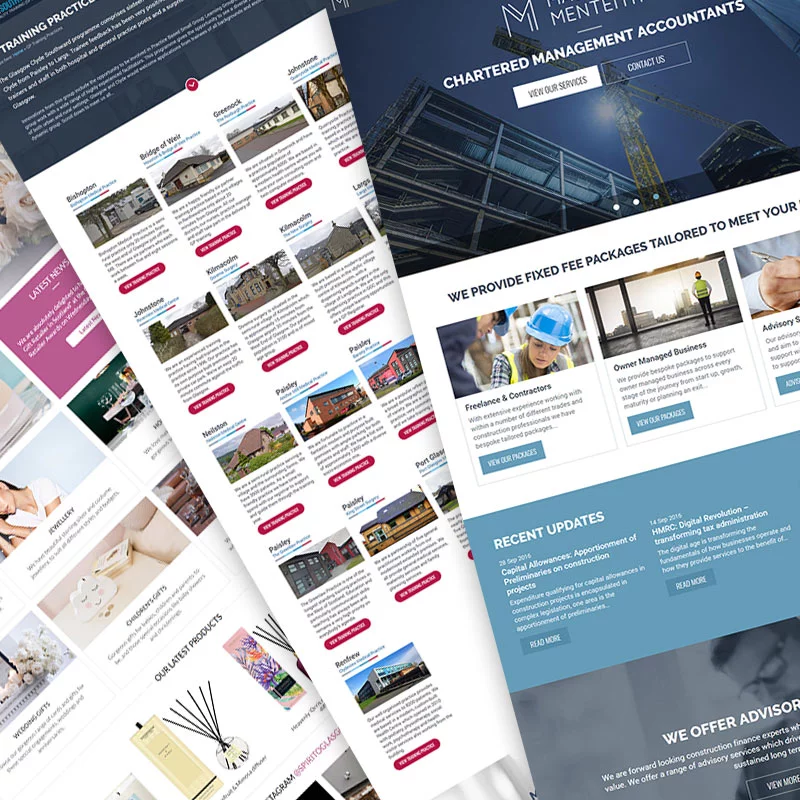 Do you need a new website? Or does your current site needs redesigned?
I specialise in creating clean, user-friendly web designs. My work is custom-designed from scratch to meet your specific requirements. All of my designs are fully responsive and optimised for mobile devices as well as laptops and desktop monitors.
Whether you're looking for a simple web presence or a more in-depth site, a brand new site or a redesign of your existing one, I'll provide you with a professional, easy-to-use website.
My solutions come with a Content Management System(CMS) allowing you to update and maintain your website without needing to know how to write any code.
During the project, I'll be your sole point of contact. The work will be carried out by me personally at all stages of the project, from the gathering of your requirements to the design, build and publishing of your site.
My Work Process
Requirements

Gather the project requirements from the client.

Content

Receive the site content (text and photos) from the client.

Prototype

Create a simple wireframe for client approval.

Design

Design a high fidelity mock-up for the home page.

Approval

Send the mock-up to the client and tweak until the client is happy.

Development

Install WordPress and develop the site in HTML, CSS, JS and PHP code.

Test

Test the site on various browsers and devices at different resolutions.

Publish

Publish the site to the client's web space and register the site with the main search engines.

Optimise

Optimise the site's speed and performance.
Once the look and feel has been agreed, I'll build the site in standard compliant code and test it in the most popular web browsers as well as on a variety of mobile devices before publishing it to your web space.
I can advise you on purchasing web space and domain names if required. For more information, please contact me with your requirements.
Ready to get started?